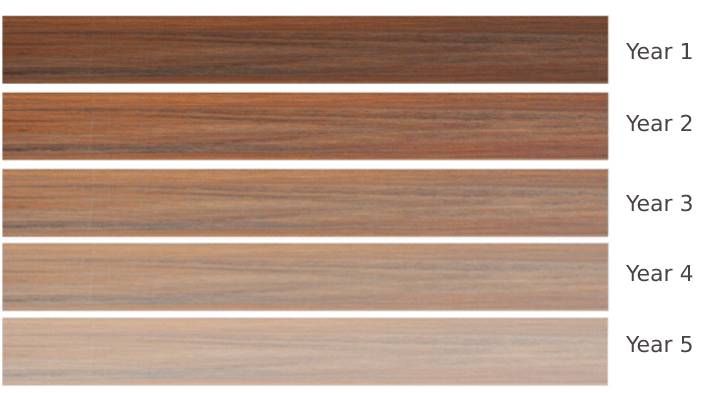 Weather resistance, flame retardant, anti-aging, sustainable in harsh environments such as seater, saline environment, or extreme temperature.
Hitech Wood products only show mild fading on colors while traditional WPC products show obvious color changes. Besides, Hitech Wood products still keep the look and feel of the wood.
See Projects
Improved Bending Strength with Fiber Tech and Bone Structure
PVC/WPC fiber tech decking is the perfect solution for shrinkage problems for wood material. No metal support beam is needed for our fiber tech products.
Product Features:
1. Enable reinforcement of a variety of cross-section different materials.
2. Improving bending strength significantly with a lower shrinkage rate.
3. Support beam installation span over 1,500mm.
See Projects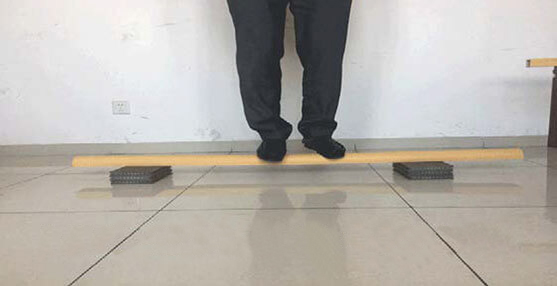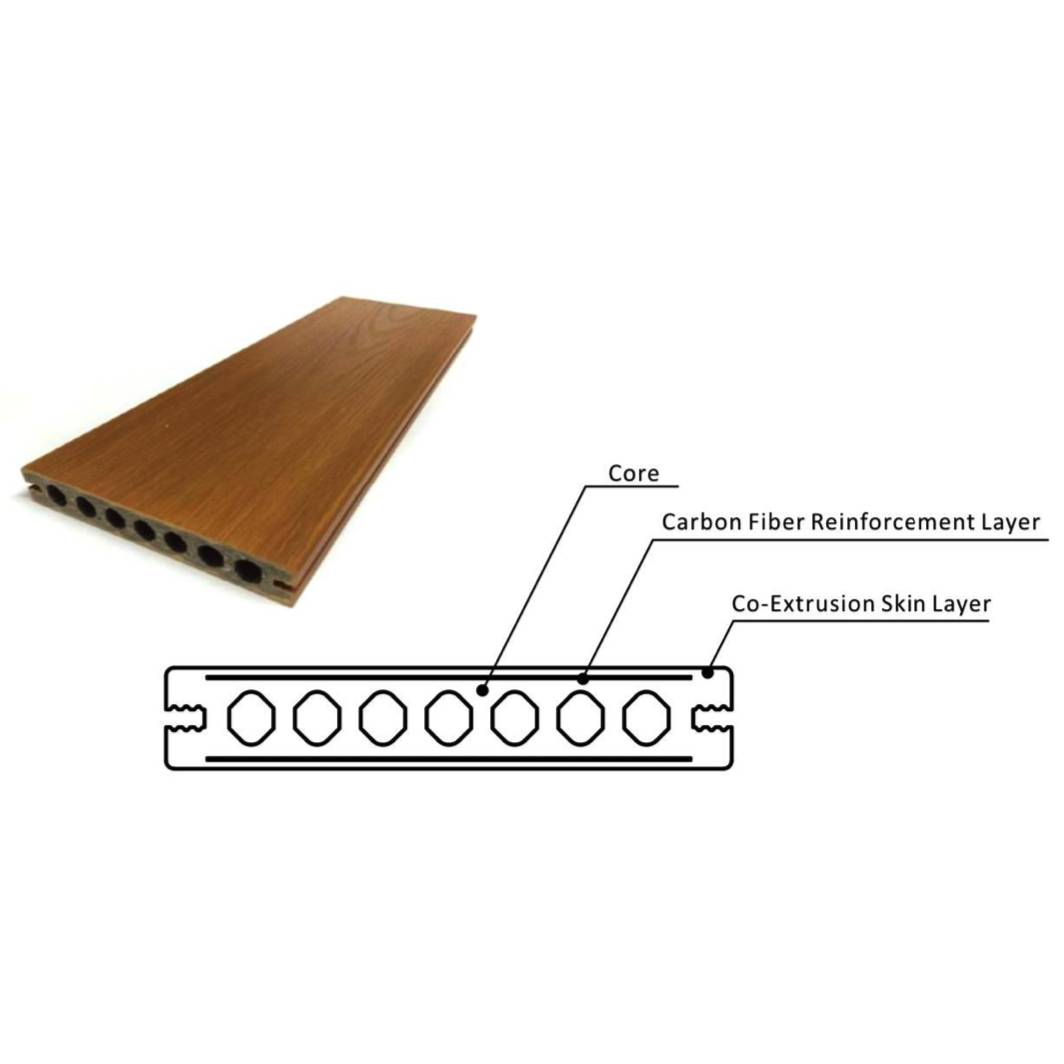 Low Shrinkage Rate with Fiber Tech PVC/WPC
WPC products produced in co-extruded and reinforced fiber in-way have greatly improved bending strength and heat-resistance.
Features:
1. Lower shrinkage rate. According to the laboratory data and the actual results, the shrinkage rate of our product is lower than 0.1%.
2. Bending strength has improved over 50% or more.
3. Heat-resistant temperature reaches more than 80, which meets outdoor use requirements.
See Projects
Flame Retardant & Smoke Suppression with Our Breakthrough Technology in Composite Material
With synergistic flame retardancy and halogen, our product can suppress chain reactions to stop the fire. By adding high efficient smoke suppressant and surfactant, with physical dilution and endothermic effect, our products can offer low-cost smoke suppression.
Our products are certified as C-s2,d0 for EN 13501 Class, B level for China GB8624 class.
See Projects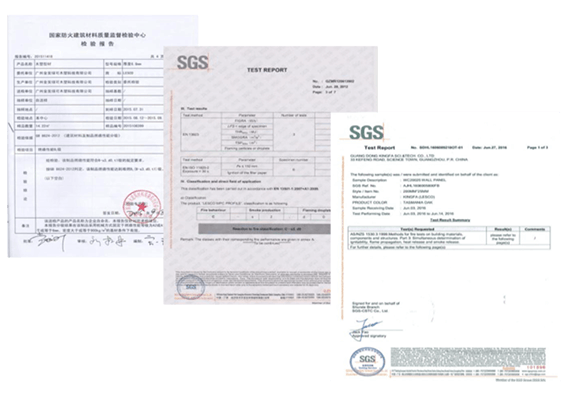 5G Smart Chip: World's First WPC Product Integrated with 5G Smart Chip
Shaanxi Xidian University – Huacheng Electronics co., ltd custom designs 5G smart chips to apply block-chain, distributed storage, etc cutting-edge smart home technology in our products. Our 5G chip integrated products are designed for various applications in logistics, smart homes, and Big healthcare industries.
See Projects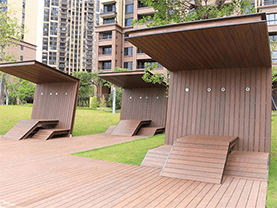 Environment Friendly
Hitech-wood ecological wood is in line with the national standard definition and recyclable ecological products. It uses non-toxic chemical additives (free of harmful heavy metals and toxic volatile gases) to make great contributions to the protection of the earth's natural resources and human living environment, energy conservation and pollution-free.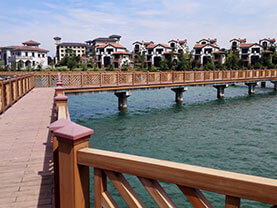 Waterproof & Moldproof
Hitech-wood ecological wood has excellent antibacterial properties. Polar materials and PVC resin are used in the formula. The interface of the two materials is closely combined. In addition, the surface treatment of wood powder forms a double barrier to the entry of water. The water content and water absorption are very low( The SGS test result was only 1.6%, which made the mold grow without a foothold.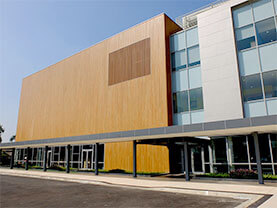 Thermal Protection
The heat conduction coefficient of Hitech-wood ecological wood is 2.3w/ (m2k), which effectively solves the problem of energy loss, such as: exterior cladding series and building sun shading series have obvious effect, which is a good energy-saving product.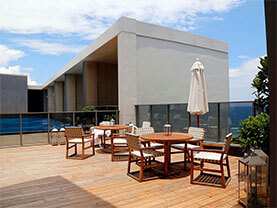 Applicability
Hitech-wood ecological wood has good wood natural decoration and wood fragrance, which is suitable for indoor and outdoor use; At the same time, it can effectively prevent the defects of natural wood, such as easy to change, crack, mildew, etc. in use, it has good mechanical properties, highlights the superior performance of the product in comprehensive use performance, and fully meets and realizes the desire and requirements of pursuing the use of wood products.
We have completed over 1000 projects during the past 10 years