Innovative & Environment Friendly
Hitech Wood is a world-leading supplier of top composite timber products that concentrate on WPC material research & development, production, sales, and services, aiming to create a safer, more comfortable, and convenient life with innovative & environment-friendly solutions.
We are devoted to efficiently making use of high polymer material, aiming at developing a low-carbon cyclic economy with the ideology of "Recyclable, high-qualified and ecological". Hitech Wood, being reputed as a revolutionary green material, is a famous brand in China and gains authentication from global environmental organizations. It has been successfully applied to many international symbolic projects like Darling Harbor in Sydney, 2008 Beijing Olympic Stadium, etc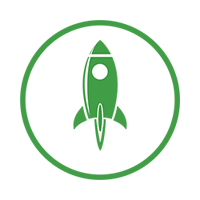 Leading Excellent Hitech-wood
"Leading" the "wood decoration building materials" revolutionary the transformation of new building materials enterprise.
"Excellent" refers to those who are proud and practical. Strong background strength, excellent management team. For us to create an extraordinary "master of architectural philosophy.".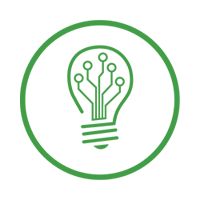 Original Hitech-wood
From the research and development and design of Hitech-wood, from the concept to the production, the Hitech-wood always adheres to the idea of environmental protection and regeneration, and understands the view of natural aesthetics.
"Original" is the natural color of wood, which needs no secondary treatment;
"Creation" is the idea of growth, which makes architecture lively!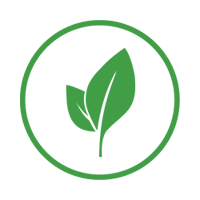 Green Hitech-wood
Hitech-wood products in the manufacturing process and application, is in line with the international standard definition and the intrinsic properties of ecological products, non-toxic and recyclable, in protection On the level of earth resources and human living environment, energy saving and pollution-free who made a great contribution.
Our Team
Strong Research Team with over 25 Years Experience
Hitech Wood is equipped with an experienced and strong technical team whose members are post-doctors, doctors, masters, and senior engineers. With the original formula from Singapore and twenty more years' continuous improvement, we developed an industrialized decorative building material that is environmentally friendly and energy-saving, realizing the industrial application of standardized production of Hitech wood.
We are devoted to efficiently making use of high polymer material, aiming at developing a low-carbon cyclic economy with the ideology of "Recyclable, high-qualified and ecological".
Our Technology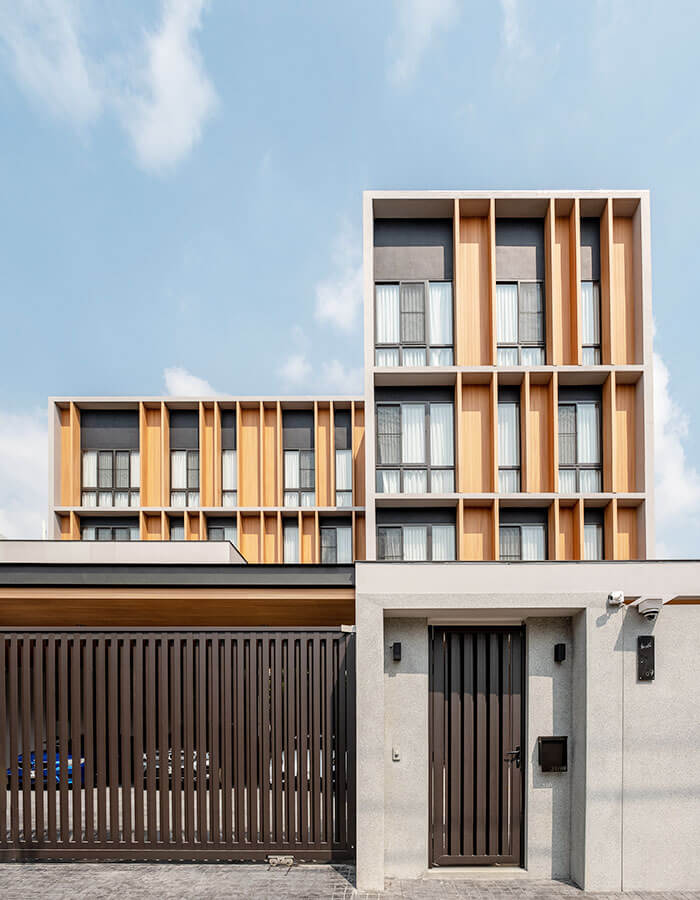 1996~2004
LESCO, Singapore
From 1996 to 1999, LESCO focused on materials research. From 2000 to 2002, LESCO is committed to the development of product production equipment, molds and processes. From 2003 to 2005, LESCO has professional product technology, product design and application promotion, and start to enter China's biomass composite material industry.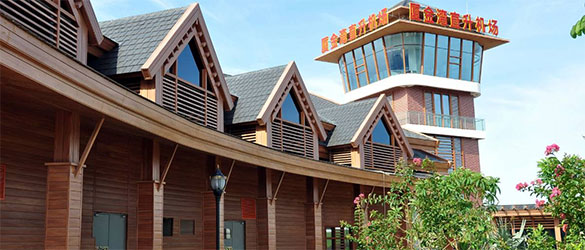 KINGFA opened up a new industry of China's biomass composite materials, applied to many international landmark projects such as DARLING HARBOUR in Sydney, Australia, Olympic venues in 2008, Guangzhou Asian Games venues, the Ministry of Defense Building in Yemen, and Times Real Estate etc.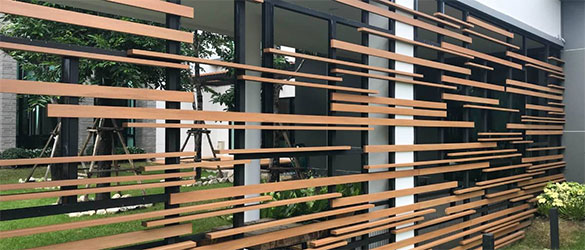 KINGFA's products are widely used in many industries and fields, such as construction engineering, garden landscape, interior decoration, industrial products, etc. And it is one of the partners of famous Chinese real estate companies such as Evergrande, Vanke, Wanda, Country Garden, and Yuexiu Property. Its business covers Australia, Singapore, Mexico, Thailand, Vietnam, Brazil and other countries. KINGFA's products are exported to more than 100 countries in Europe, North America, Africa, Oceania, Southeast Asia, etc., and it leads the global biomass composite material line into the third generation of products.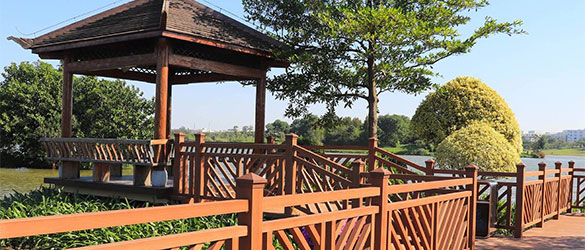 In 2020, Hitech Wood has changed from decorative materials to structural materials, and from the 100 billion-level biomass composite material market to the 4 trillion US dollar prefabricated building, pan-household, municipal and garden engineering market.